FACIAL
---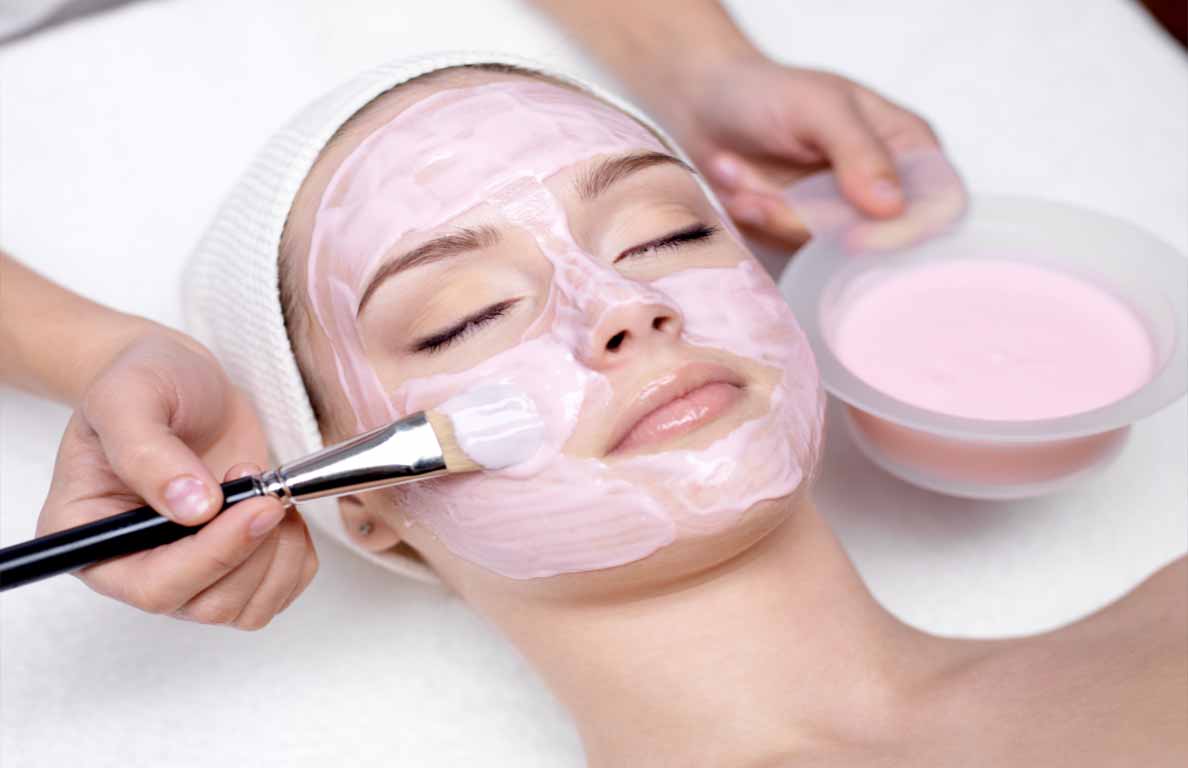 A facial is one of the best ways to take care of your skin, especially when it's given by an experienced, knowledgeable esthetician. A facial cleans, exfoliates and nourishes the skin, promoting a clear, well-hydrated complexion, and can help your skin look younger.
Facials and facial massage with facial creams and other remedies help deep cleanse the skin, removing toxins caused by pollution, grease and dirt found in your everyday environment. Such facials help to reduce an overabundance of sebum, which is a natural substance moisturizes and lubricates the skin. Overproduction of sebum can cause skin problems, including blackheads and acne. Cleansing facials open the pores of the skin, remove dead skin and toxins from the face, and clean the surface of the skin through exfoliation that tightens and firms the skin. Facial makes you comfort as it is a good 45 minutes uninterrupted pampering for yourself in the busy routines. Also, facial helps your eyes rejuvenate too. It not only de-stresses you but also makes your skin glow from the impact of weather on you.
EXFOLIATION
The removal of dead skin cells manually (scrubbing, brushing, or using a system such as microdermabrasion), with a chemical peel (a product that causes dead skin cells to shed), or with an enzymatic product that digests dead skin cells.
EXTRACTION
This is the process of deep cleansing the pores, either manually (using gloved hands and cotton or tissue around the fingers, with gentle pressure to remove the impacted pore) or using a metal extraction implement designed to clear blocked pores. This can also include the use of a lancet (a small sharp blade to lift the dead cells of the skin prior to extraction).
Acne treatment:
It helps to stimulate collagen growth which then fills in the depression left by the acne scars and it helps to lighten the scar marks.
Dark eye:
Treatments helps to lighten the pigmentation around the eye area.
Pigmentation:
Treatments can be given for sun exposure, stress, hormone fluctuation due to pregnancy, menopause and damage to the skin.
---