WAXING
---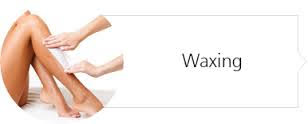 Waxing is a non-permanent hair removal method that removes hair from the root. First, a thin layer of wax is spread over the skin. Next, a cloth or paper strip is pressed on top and ripped off which a quick movement against the direction of hair growth.
Almost any area of the body can be waxed, including Brazilian , Bikini , Back,legs, arms and feet.
We have Three types of wax. we are using separate wax for sensitive skin and face also.